As part of Copper Fest 2014, we hosted a Short Documentary Film screening at the Miami Light Project on Tuesday September 9, 2014 ­ 8:30 PM.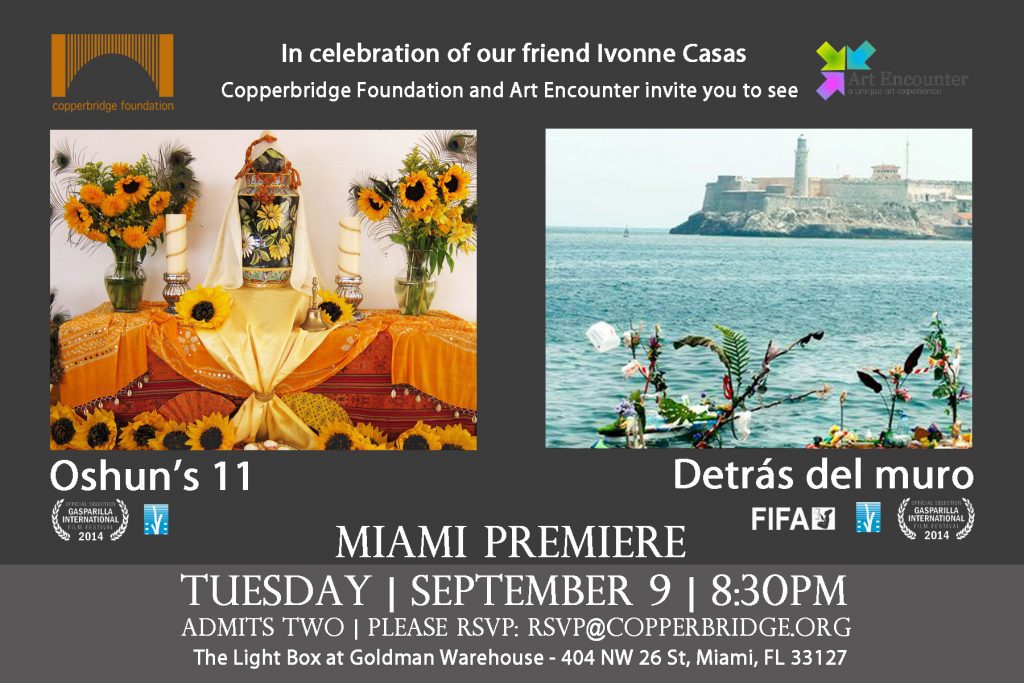 Oshun's 11 ­ 11 Americans fly from Miami to Havana to learn about the spiritual religion of the Orishas. At first strangers, this sacred journey transforms them and creates a life­long bond of friendship. Oshun's 11 is a spiritual pilgrimage that could only take place on the mysterious and beautiful island of Cuba, amongst her incredible people.
Detrás del muro (Behind the Wall) ­ a documentary film inspired by the largest art installation of the 11th Havana Biennial, Detrás del muro.