Familiar Faces
We know a country when we know its people.

There is nothing more comforting than arriving someplace that feels familiar. Beyond typical preconceptions about that country, beyond being a tourist, it is the people of a country who make you feel at home and welcome you into their society.

The works of art in Familiar Faces invite you to get to know the Cuban people and deconstruct our fantasies about Cuba. All are wonderful artists and friends of the collector.

Cuban art has become internationally recognized as a result of the technical quality of the island's artists, their mastery of multiple media, powerful emotional expression, and expertise in their chosen technique. What unites these artists is the way they preserve the Cuban identity, through sensuality, humor, confrontation, or the simple comfort of being a work of art.

Familiar Faces is a tropical bouquet presenting a wide array of people, flowers, moments, and landscapes which are very familiar to anyone who has been to Cuba.

Make yourself at home! Each work of art will open you to a new experience.
– Maurilia Castello Branco, Curator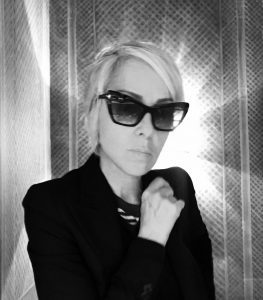 Victoria Cohen
Victoria Cohen is an American photographer. She studied at

Parsons School of Design in New York City. Her artistic practice is in portraiture, fine art photography, and motion films.

Her first book "Hotel Chelsea" ( pointed leaf press  ) coincided with an exhibition in New York City.  It was enormously well-reviewed.

Cohen's work is held in private collections in South America , Europe and the United States .

She is currently working on her second book , and commissioned projects.

Cohen Lives and works in New York and Paris.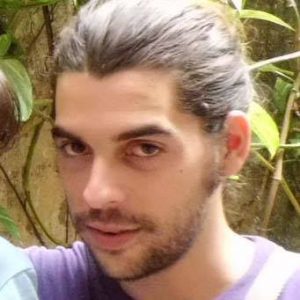 Eric Alfaro
Born in Moscow, Russia 1991

2006-2010 Academia de Artes Plásticas Raúl Martínez

Exposiciones personales

2010-Anestesia.Galeria de la APAP Raúl Martínez, Morón Ciego de Ávila

2014-ESTAR.HOTEL OCCIDENTAL MIRAMAR

Featured in various exhibitions in Italy and Cuba including the Havana Biennial.

Awards

2009 2nd place: Salón Estival APAP Raúl Martínez

2010 Grand Prize: Salón Estival de la Academia de Artes Plásticas Raúl Martínez

2013 Premio Salón de la Ciudad, Galería La Moderna, Centro Habana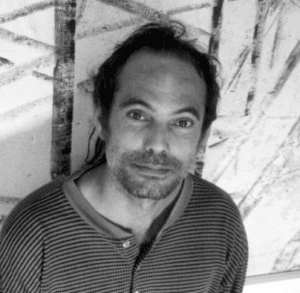 Noel Morera
Noel Morera is From Matanzas, Cuba. He currently lives in North Miami.

Graduate of the San Alejandro Academy, Havana, Cuba

Member of UNEAC (Cuban National Union of Writers and Artists)

Member of the Graphic Arts Workshop, Havana

Morera been featured in personal and collective exhibits in Cuba, Spain, Ecuador, & England

Multi-disciplinary artist – painting, murals, book illustration, sculpture, jewlery, upholstery, set design

Awards

1998-"CIMEX Building Mural Project" Competition. Havana. Cuba.

2001- "XII Salon of the City" Award. Havana. Cuba.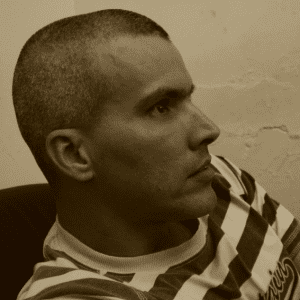 Alejandro Calzada Miranda
Born in San Juan de los Remedios, Villa Clara, Cuba in 1972. He attended his first years of visual arts training in the professional school of Visual Arts of Trinidad "Oscar Fernández Morera" and from the same year began to design uninterruptedly in the Parrandas de Remedios Until 2014. He entered the Instituto Superior de Arte in 1996 and until 2002. His work moves between the visual arts and the stage design alternately, participating in events of such magnitude as the Parade the Circle or the "Puertorican Cultural Festival" In Cleveland, United States. In 2004 he obtained the Second Prize in the literary contest "Luis da Camara Cascudo" Sao Paulo, Brazil. In 2010 he obtained the "Raúl Corrales" creation grant from Fototeca de Cuba and in 2011 he won the Unesco Prize at the 4th Video Art Festival of Camagüey. His work has been exhibited in various exhibitions outside and inside Cuba moving sinuously by the sharp rails of contemporary art and popular culture.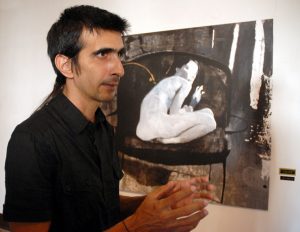 Vladimir Leon Sagols
Vladimir León Sagols, born in 1975 in Havana. Lives and works in Havana. The most important exhibitions: 2013th Siete artistas cubanos. Royal George Hall. Toronto, Canada / 2011. Evas. Basílica Menor del Convento San Francisco de Asís. Havana, Cuba / 2010. Sueños Abiertos. Exposicia colectiva. Miami Design District. Florida, United States / 2008. Sublimes Criaturas. Galería Casa Oswaldo Guayasamín. Havana, Cuba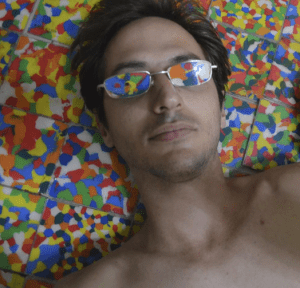 Pablo Rosendo
Pablo Rosendo

Escuela Provincial de Artes Plásticas Eduardo Abela

2005 2009 Tec. Medio – Visual Arts

Superior Institute of Art (ISA)

Rosendo was a featured artist of the Havana Biennial 2015 with his exhibit, INSOMNIA.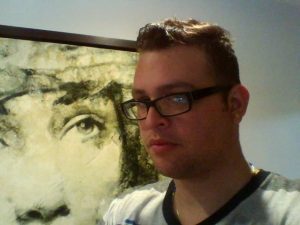 Karlos Perez
Born in Camagüey, Cuba, 1990. Lives and works in Havana, Cuba.

Graduated from the Academia Profesional de Arte Vicentina de la Torre in Camagüey and the Superior Institute of Art (ISA).

Perez's artwork has been featured in several solo and group exhibitions in Cuba including the Havana Biennial as well as the film, Misconduct, starring Anthony Hopkins.

2008

Second Prize at the Salón Fundación, Camagüey, Cuba

2007

Mention at the V Student Salon, Jorge Santos Gallery, Camagüey, Cuba

Prize at the AHS, Mention at the Central Salon, Alejo Carpentier Gallery, Camagüey